Partners
Intercon Tech is proud to have the following companies as partners;

Atmel, a leader in low power, high performance Micro-controllers.


Xaar PLC, a leader in Drop on Demand Inkjet technology. 

Accudrop Integration, LLC is a leader in custom inkjet system development. 

  The Nations original Machine to Machine data only network provider.

  PCB Manufacturing, prototype and large scale production.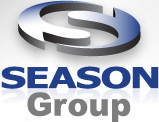 World wide Electronic Manufacturing company
Customer Comments
"The team at Intercon Tech walked us through the process, defining the overall system, development, testing and finally manufacturing. All while staying on budget and on time."
Philip King - Aqualogic Inc.
"It was a pleasure working closely with the team at Intercon Tech. They allowed us to quickly upgrade our systems with a wireless controller, reducing the overall workload on my team."
Kevin Boyer - Aquasol Inc.
"We worked with the Intercon team to develop an inkjet solution to replace our present manual process. After the system was installed, we were able to quickly and consistently replicate our parts. The Intercon team was professional through all steps in the process."
Gary Reed - Tech Met Inc.